Ukraine crisis: Pro-Western blocs 'win Ukraine poll'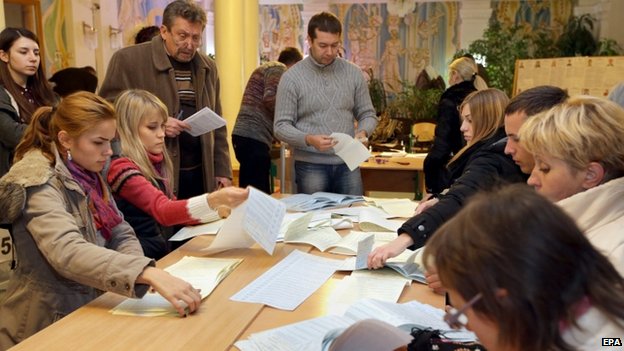 As votes are counted, President Petro Poroshenko's bloc looks set to win the most, with PM Arseny Yatsenyuk's People's Front party a close second.
Mr Poroshenko thanked voters for supporting what he described as a call for a reformist, pro-European majority.About 3m people in two eastern regions ravaged by conflict did not vote.Pro-Russian separatists in the Donetsk and Luhansk regions plan to hold their own polls next month.
Another 1.8 million people in Crimea, annexed by Russia in March, also did not take part.