UK keen on implementation of cross-border higher education act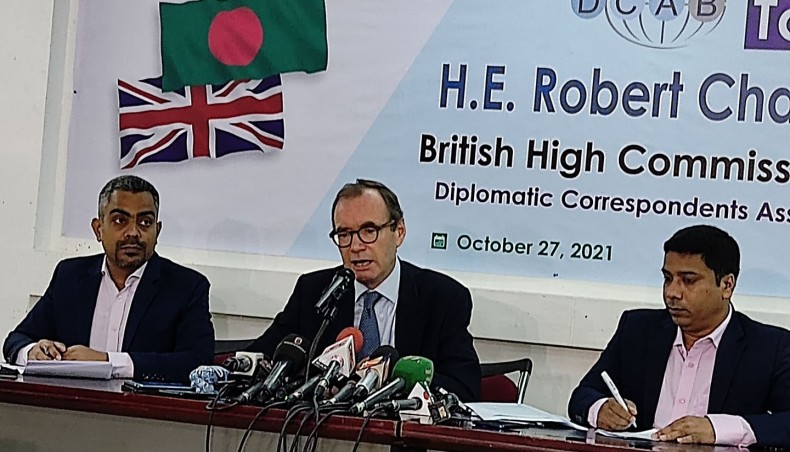 The United Kingdom on Wednesday emphasised on the implementation of the cross-border higher education act of Bangladesh linking it to the potentials of the operations of several British universities here.
The cross-border higher education act, which was enacted in 2016, 'has so far not been implemented,' British high commissioner Robert Chatterton Dickson said in Dhaka at a talk organised by Diplomatic Correspondents Association, Bangladesh.
Nine British universities 'are keen to come to Bangladesh' to cooperate in the areas of higher education, he said.
The UK also wants to get highly qualified people from Bangladesh through a point-based migration system, he said.
News Courtesy:
https://www.newagebd.net/article/152895/uk-keen-on-implementation-of-cross-border-higher-education-act