Ferry sinks with transports on board at Paturia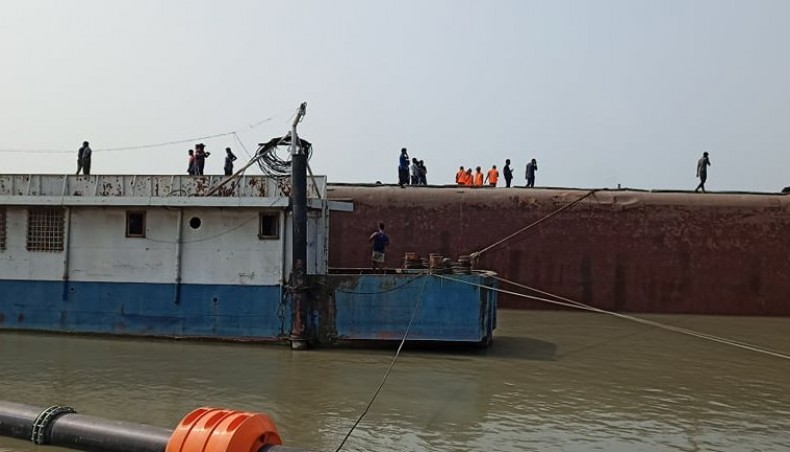 A ferry sank in the River Padma with over a dozen transports on board near the 5 no ferry terminal at Paturia on Wednesday morning.
The ferry was carrying covered vans, trucks and motorcycles.
No news of casualties was ascertained immediately.
A joint rescue operation by the fire services, Bangladesh Inland Water Transport Authority and Bangladesh Inland Water Transport Corporation was going on to recover the ferry.
Bangladesh Inland Water Transport Corporation assistant general manager (commercial) at Paturia terminal Nasir Md Chowdhury told New Age that the ferry named Shah Amanat Shah started from Daulatdia and reached at 5 no terminal of Paturia at about 9:30am.
After two of the vehicles left the ferry, it tilted at a side and sank in the water, he said.
'We got news that the ferry was carrying 17 covered vans and trucks and 14 motorcycles,' he said and added that till 10:00am they did not get any news of casualties.
News Courtesy:
https://www.newagebd.net/article/152891/ferry-sinks-with-transports-on-board-at-paturia