Overall number of Covid cases surges past 525 million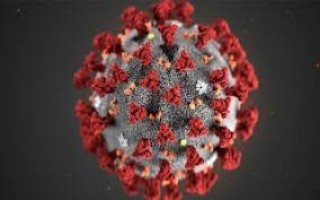 The overall number of Covid cases has surged past 525 million amid a rise in new infections in parts of the world.
According to Johns Hopkins University, the total case count mounted to 525,259,489 while the death toll from the virus reached 6,283,324 Thursday morning.
The United States has recorded 82,951,379 cases so far and 1,001,269 people have died from the virus in the country, the data shows.
India's Covid-19 tally rose to 43,127,199 on Wednesday with 1,829 new cases were registered in 24 hours across the country, showed the federal health ministry's data.
Besides, 33 deaths from the pandemic registered across the country since Tuesday morning took the total death toll to 524,293.
North Korea on Thursday reported 262,270 more suspected Covid-19 cases as its pandemic caseload neared 2 million — a week after the country acknowledged the outbreak among its unvaccinated population, reports AP.
North Korea's anti-virus headquarters reported a single additional death, raising its toll to 63, which experts have said is abnormally low compared to the suspected number of coronavirus infections.
The official Korean Central News Agency said more than 1.98 million people have reported fever since late April.
Bangladesh reported 22 new Covid cases in 24 hours till Wednesday morning, which took the total caseload to 1,953,103.
With no new Covid deaths reported during the period for the 28th consecutive day, the total fatalities from the pandemic remained unchanged at 29,127.
The daily test positivity rate dropped to 0.44 per cent from Tuesday's 0.75 as 4,890 samples were tested, according to the Directorate General of Health Services.
The mortality rate remained unchanged at 1.49 per cent. The recovery rate rose to 97.29 per cent as 241 patients recovered during this period.
News Courtesy:
https://www.newagebd.net/article/170962/overall-number-of-covid-cases-surges-past-525-million