Journalist assaulted in Rajshahi while reporting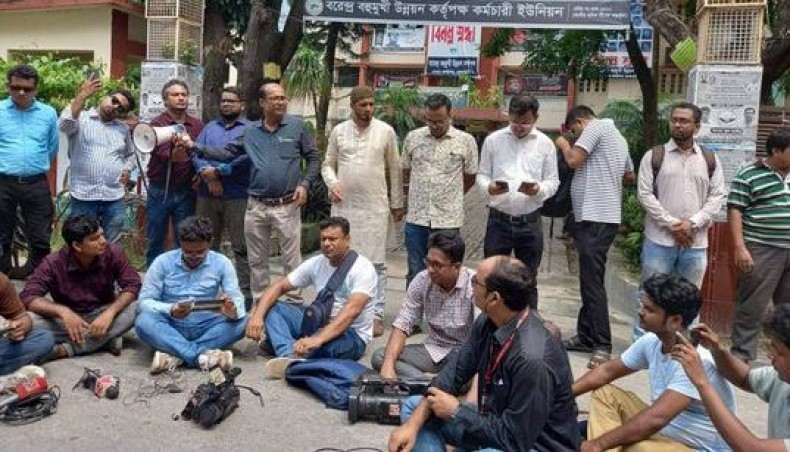 A journalist of a private television channel and his cameraman were assaulted physically by officials and staff of Barind Multiple Development Authority while reporting on mismanagements of the government organisation on Monday morning.
The journalist, Bulbul Habib, Rajshahi district correspondent of ATN News, took primary treatment at Rajshahi Medical College Hospital while his cameraman Rubel Islam are undergoing treatment at the 32 no. ward at the hospital as he suffered eardrum damaged.
Bulbul Habib told New Age that he, along with Rubel, went to BMDA office on Monday morning to report on the mismanagements of the officials.
'We found that most of the officials of the organisation did not come to the office complying with the government new time schedule at 8:00am, and went for a live telecast on television,' he said.
After a while, a group of officials directed by BMDA executive engineer Abdur Rashid attacked them and vandalised their camera.
BMDA executive engineer Abdur Rashid did not make any comment in this regard over phone and asked this correspondent to meet him at his office
Meanwhile, protesting at the incident journalists working in Rajshahi staged a sit-in programme at about 11:00am and demanded removal of the involved officials, including Abdur Rashid.
News Courtesy:
https://www.newagebd.net/article/180268/journalist-assaulted-in-rajshahi-while-reporting