No security threats during Durga Puja: RAB DG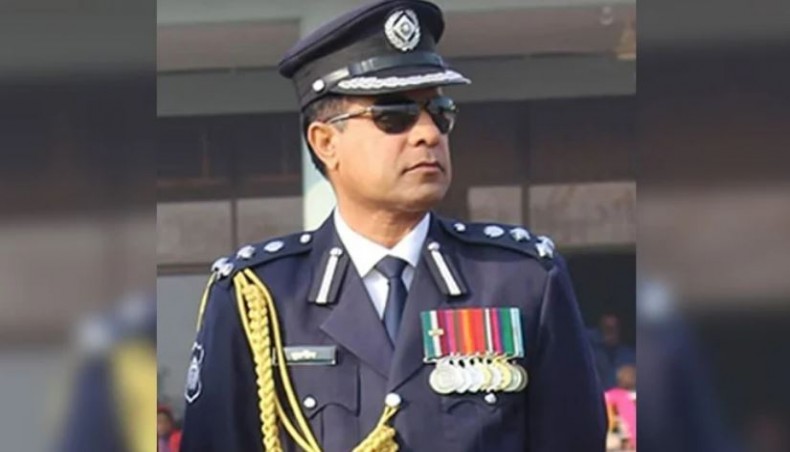 Adequate arrangements have been made to ensure security for the celebration of Durga Puja without any trouble, said newly-appointed Rapid Action Battalion director general M Khurshid Hossain on Monday.
'We are doing cyber monitoring. Intelligence surveillance has become greater than any time before,' he said after inspecting the security measures of the Puja Mandap at Banani area in the capital.
He said that there was no specific threat from any quarters despite reports that 50 to 60 young men have remained missing while intelligence officials suspect that they have joined radical groups.
'No matter how smart they are, they will not succeed,' he said adding that security officials are monitoring the activities of the missing young men who left their homes and remained traceless.
'At the end of the puja, we wish to see some good results. We are working on it,' he said.
RAB has reinforced intelligence surveillance across the country since September 25 to ensure overall security during Durga Puja.
RAB members have been deployed to strengthen security from October 1 to October 6.
Apart from carrying out sweeping operations at various important places including Puja mandaps, RAB's bomb disposal unit is working round the clock for any situation, said the DG.
This year, the Durga Puja began on Saturday, with the incarnation of the Goddess in temples across the country.
The five-day festival will culminate with the immersion of idols on October 5.
Close to 8 per cent of Bangladesh's more than 160 million people are Hindu.
News Courtesy:
https://www.newagebd.net/article/182705/no-security-threats-during-durga-puja-rab-dg