Monitoring cell launched at PMO to monitor cyclone situation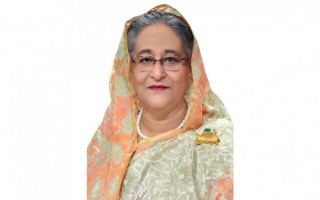 Prime minister Sheikh Hasina is monitoring developments centering cyclone Sitrang round the clock and giving necessary instructions to the government officials to take steps to minimise loss of lives and properties.
'The prime minister is giving various directives to different ministries, directorates and other government offices round the clock,' PM's press secretary Ihsanul Karim told UNB.
According to weather office in Dhaka the cyclone is likely to hit the Bangladesh coast by early Tuesday. Heavy rains have already started battering the coast.
The press secretary said that the PM was also collecting information from the field level.
'She has also given necessary instructions to the central Awami League leaders regarding this matter,' he said.
He said that the prime minister is also communicating with the local leaders, including lawmakers and other public representatives, of her party to get the information quickly and giving necessary directives.
A monitoring cell, PM's disaster management coordination and relief monitoring cell, has opened at the Prime Minister Office that will work for 24 hours a day as per the instruction of the PM.
All are requested to communicate with the cell through its hotline numbers. These are: 01769010986, 02-55029550 and 02-58153022. The fax number is 02-9102469.
News Courtesy:
https://www.newagebd.net/article/184530/monitoring-cell-launched-at-pmo-to-monitor-cyclone-situation