Probe report submission in Sagar-Runi murder case deferred for 94th time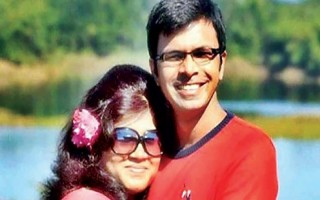 The date for submitting the investigation report in the case over the killing of journalist couple Sagar Sarowar and Meherun Runi was deferred for the 94th time on Thursday.
Dhaka metropolitan magistrate Rashedul Alam on the day fixed January 4, 2023 for the submission of the investigation report in the Sagar-Runi murder case.
The court deferred the date as the Rapid Action Battalion, assigned to investigate the case, failed to submit the report by Thursday, court officials said.
Sagar, then news editor of Maasranga Television, and Runi, senior reporter of ATN Bangla, were murdered at their rented flat at West Razabazar in Dhaka on February 11, 2012.
Since the murder of the journalist couple, journalist community has been demanding justice as the earliest.
However, there has been almost no progress in the investigation despite repeated assurances from the authorities.
On March 2, 2020, RAB additional superintendent of police Khandaker Shafiqul Alam, also the investigation officer of the case, in a progress report submitted to the attorney general's office said that at least two unidentified people took part in the murder.
It said that RAB found DNA of the unidentified people at the couple's flat.
News Courtesy:
https://www.newagebd.net/article/187954/probe-report-submission-in-sagar-runi-murder-case-deferred-for-94th-time