Hasina opens 50 more model mosques across Bangladesh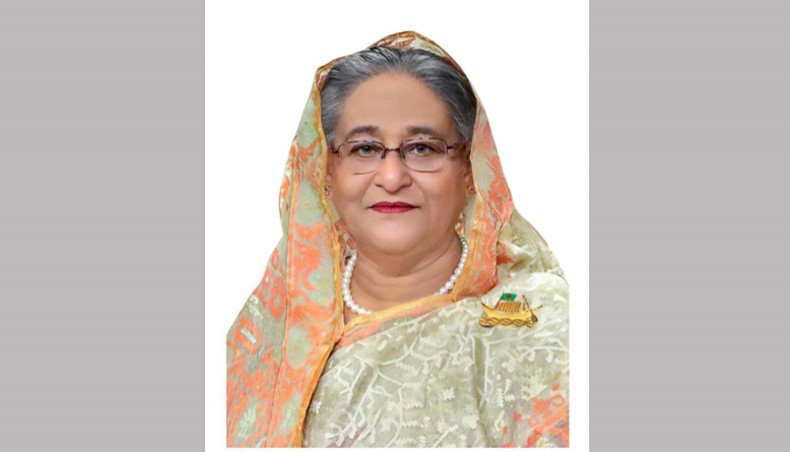 Prime minister Sheikh Hasina on Monday inaugurated 50 more model mosques and Islamic cultural centres in the country.
She opened the model mosques joining virtually from her official Ganabhaban residence in Dhaka.
With opening those in the second phase, the PM so far inaugurated 100 mosques out of 564 being built at a cost of Taka 9435 crore across Bangladesh.
She earlier opened 50 mosques in the first phase on June 10, 2021.
Sheikh Hasina is expected to open 50 more mosques and Islamic cultural centre in the third phase at the end of February.
The construction of the remaining mosques and Islamic cultural centre is scheduled to be completed in June 2024.
The newly opened model mosques and Islamic cultural centres are located at Bhanga upazila, Nagarkanda in Faridpur, Kapasia in Gazipur, Sadar upazila in Gopalganj, Sadar upazila, Katiadi in Kishoreganj, Gheor upazila, Saturia in Manikganj, Sadar upazila, Monohardi in Narsingdi, Goalanda upazila in Rajbari, district headquarters, Bhedarganj upazila in Shariatpur, Dhunat upazila, Nandigram in Bogura, Niamatpur upazila in Naogaon, Boraigram upazila in Natore, Sadar upazila in Chapainawabganj, Bhangura and Sujanagar upazila in Pabna, Kazipur in Sirajganj, Rajshahi city Corporation, Gangachara and Kaunia in Rangpur, Sadar upazila in Thakurgaon, Sadar upazila in Sherpur, district headquarters in Pirojpur, Sadar upazila and Koshba in Brahmonbaria, Sadar upazila and Manikchhari in Khagrachhari, Chandina and Chouddagram in Cumilla, Rupsha in Khulna, Khoksha and Bheramara in Kushtia, district headquarters and Gangni in Meherpur, Debhata in Satkhira, Goainghat in Sylhet, district headquarters and Jagannathpur in Sunamganj and Chunarughat in Habiganj district.
The model mosques and Islamic cultural centres include separate places for ablution and namaj along with air-conditioned system.
Besides, there will be registration and training arrangements for Hajj pilgrims, Imam training centre, research centre and Islamic library, autism corner, ritual system before burial, car parking facility, hifzakhana, pre-primary education and Quran learning arrangement, conference room for Islamic cultural activities and Islamic dawat, Islamic books sale centre, boarding facility for local and foreign guests along with the mosques.
State minister for religious affairs Md Faridul Haque Khan and its secretary Kazi Enamul Hassan spoke at the function from the Osmani Smriti Auditorium in the capital.
Rajshahi, Shariatpur and Chouddagram sites of Cumilla district were also connected to the programme as the local lawmakers, public representatives, political parties' leaders, government officers, alem-ulama and common people were present.
A video-documentary on the model mosques and Islamic cultural centres was screened at the function.
Being imbued with the spirit of Islam and following the footsteps of the country's founding president Sheikh Mujibur Rahman, Sheikh Hasina has come up with the idea of constructing 564 model mosques across the country.
The purpose of the project is to publicize Islamic brotherhood and its values as well as disseminate the essence of Islam against extremism and militancy as the religion never supports those.
It would also put concentration on creating awareness against terrorism and violence against women along with disseminating development activities of the government.
Under category A, some 69 four-storey mosques having the elevator facility and a floor space of 2,360.09 square metres each are being constructed in 64 districts and city corporation areas.
Under category B, 475 mosques are being built with a floor space of 1680.14 square metres each, while 16 mosques under C category in coastal areas will have a floor space of 2,052.12 square metres each.
News Courtesy:
https://www.newagebd.net/article/191821/hasina-opens-50-more-model-mosques-across-bangladesh