Juba Dal leader arrested at Cumilla highway hotel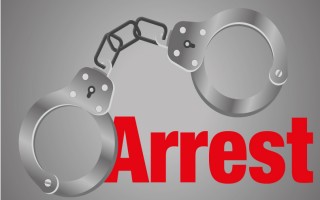 A leader of Juba Dal, Bangladesh Nationalist Party-backed youth organisation, and three other youths were detained by detective branch of police at Hotel Miami in Cumilla on early Wednesday.
Nihar Sultana Emu, wife of Mosharaf Hossain Dipti, Chattogram unit president of Juba Dal, told New Age that DB police of Cumilla detained Mosharaf Hossain Dipti and three others from Hotel Miami at Alekha Char in Cumilla at about 12:30am.
'Mosharaf called me and informed me that they were being detained by the DB. The vehicle which was used by the DB police while detaining them bears the number — Dhaka Metro-Cha-19-0770,' she said.
'There was no arrest warrant against Mosharaf in the 46 cases filed against him due to political reasons. He was on bail in all the cases,' she said.
However, Mosharaf was named in the cases filed over the clash between police and BNP activists during a rally to press home their 10-point demand and protesting at the power price hike at Kazirdewri in Chattogram on Monday afternoon.
Chattogram Kotwali police officer-in-charge Md Jahidul Kabir told New Age that they arrested Mosharaf Hossain Dipti in Cumilla with the help of Cumilla police.
Mosharaf would be produced before a Chattogram metropolitan magistrate court in the afternoon, he added.
However, a Cumilla DB official told New Age that they released three youths who were detained with Mosharaf.
News Courtesy:
https://www.newagebd.net/article/191990/juba-dal-leader-arrested-at-cumilla-highway-hotel