Khaleda files petition to cancel charge framing in Niko graft case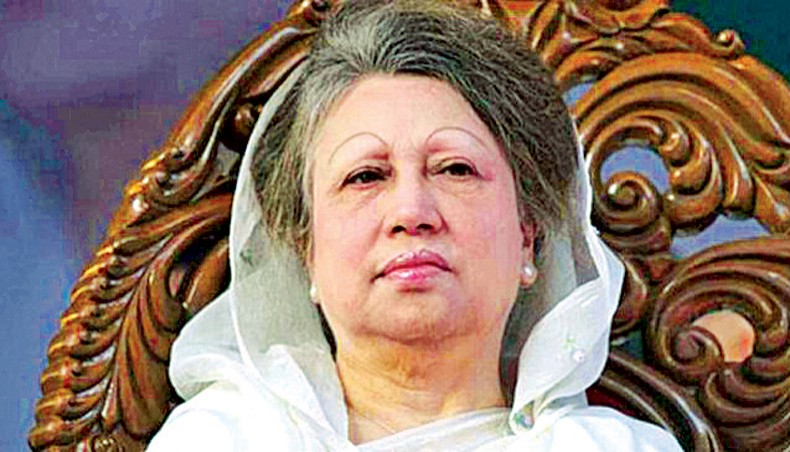 The main opposition Bangladesh Nationalist Party chairperson Khaleda Zia filed a petition on Wednesday, seeking directives to cancel the charge framing order in the Niko graft case.
Law affairs secretary of the BNP, Barrister Kayser Kamal, filed the petition on behalf of Khaleda with the High Court bench in the morning.
On March 19, a special judge court in Dhaka framed charges against Khaleda and seven others in Niko graft case.
Judge of Dhaka Special Court-9 Sheikh Hafizur Rahman framed the charges.
The court also set May 23 for recording the testimonies of the witnesses in the case.
Earlier, the court deferred the hearing on charge framing in the case several times.
On December 9, 2007, the Anti-Corruption Commission filed the case accusing Khaleda and four others of causing a loss of Tk 137.77 billion to the state by signing an oil and gas exploration deal with Canadian company Niko on behalf of the state that was deemed against Bangladesh's national interests and swayed by graft.
The anti-graft body pressed charges in court against 11 people, including Khaleda, in May 2008.
The other accused in the case are former principal secretary Kamal Uddin Siddique, Khandaker Shahidul Islam, CM Yusuf Hossain, former Bapex general manager Mir Mainul Haq, Giasuddin Al Mamun, former parliamentarian MAH Selim and former vice-president of South Asia affairs of Niko Kashem Sharif.
Among the accused, BNP Standing Committee Member Barrister Moudud Ahmed, former state minister AKM Mosharraf Hossain and former secretary of Bapex Shafiur Rahman died during the trial proceedings.
Khaleda was sent to the Old Dhaka Central Jail as a lower court sentenced her to five years' imprisonment in the Zia Orphanage Trust corruption case on February 8, 2018. Later, she was found guilty and convicted in another corruption case the same year.
Amid the coronavirus outbreak, the government temporarily freed Khaleda Zia from jail through an executive order by suspending her sentence on March 25, 2020, with conditions that she would stay at her Dhaka house and would not leave the country.
Since then, her release term has been extended every six months following the family's plea. The 77-year-old BNP chief has been staying at her Gulshan residence since her release in 2020.
News Courtesy:
https://www.newagebd.net/article/201894/khaleda-files-petition-to-cancel-charge-framing-in-niko-graft-case